What is the certification for tourism sustainability?
It is an evaluation system used in Costa Rica to measure the environmental, social and economic impact of tourism companies. This certificate is granted by the Costa Rican Tourism Institute (ICT) to those businesses that demonstrate their commitment to sustainability and care for the environment.
The Tourism Sustainability Certificate is a voluntary program that is based on the implementation of a series of sustainable practices in the management of tourism businesses.
We are committed to sustainability and the environment!
In this year 2023 as a company we committed to comply with the requirements established by the ICT, which are based on the principles of sustainable tourism and we managed to obtain our certification, with which we support our commitment.
Among the requirements that are evaluated to obtain the Tourism Sustainability Certificate include the implementation of environmental conservation practices, participation in community projects, promotion of local culture and respect for human rights. In addition, the quality of the tourist services we offer and the commitment of our company to continuous improvement in sustainable management are evaluated.
What sustainable practices do we carry out as a company?
Our commitment is real, that is why within our business practices we develop:
Reuse of rainwater.
Corporate Social Responsibility Activities.
We promote national tourism.
We have also participated in social volunteering, whale festivals, Red Cross workshops, training, courses, and many other activities that allow us to continue promoting sustainability and care for the environment in Costa Rica.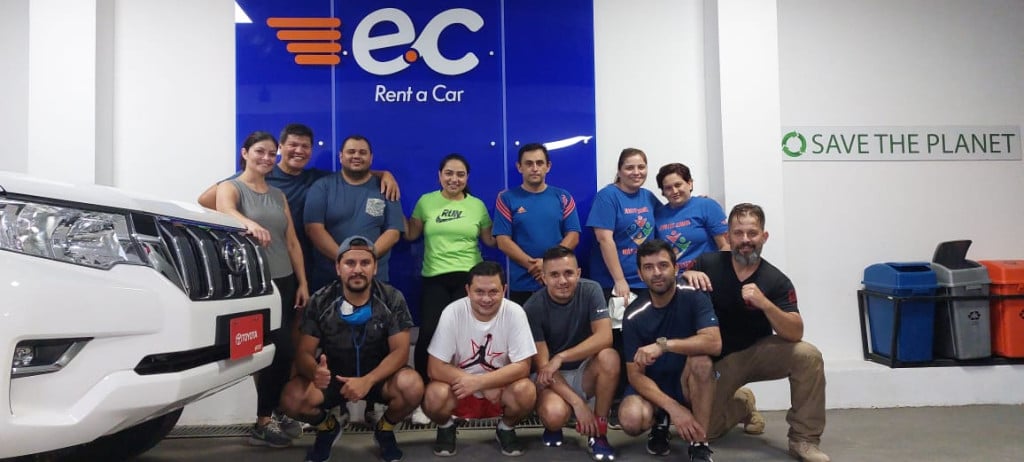 Benefits of the Tourism Sustainability Certification
This certificate not only benefits our company, but also our clients, tourists and the local community, since by acquiring our services they will also be contributing to the conservation of the environment and, in addition, local communities benefit from community projects and the promotion of local culture that we carry out as a company.
At EC Renta Car we will continue to promote sustainable practices that support the conservation of the environment and the development of local communities, in order to promote sustainable tourism in Costa Rica.
If you want to know more about us, click on this link https://bit.ly/3F47wEk  and let's talk.